Me: Mommy i found a flag for you!
Mommy:
Zero I don't think you're allowed to step on the american flag...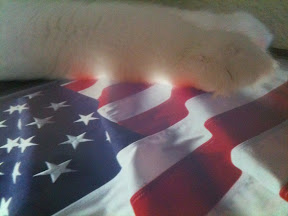 Me: I'm not stepping on it...I'm touching it.
Mommy:
Okay
Me: Look ma, my head's touching the flag... do you have a problem with that too?
Mommy:
No
Me: Boring....Good night.