The theme of Aunt Kathy's baby shower mommy's organizing is an afternoon tea with a Japanese twist. Mommy's been working on origami balls to place near the flower arrangements to add the touch of Japaneseyness. I tried to help but I get distracted easily.
Me:
hey mommy, how can I help?
Mommy:
you can start by folding the paper in half
Me:
like this?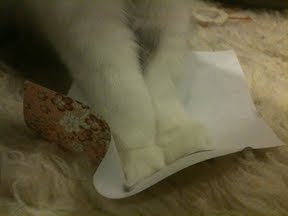 Mommy:
yeah
Me:
I'm tired, I think I'll watch you instead.
Mommy:
fine
Me:
mommy! Look at me!
Mommy:
... Cute
Me:
you didn't even look...
Mommy:
Zero...I'm kinda busy
Me:
I hate you. Munch munch much
Mommy:
stop it.
2 days later... Mommy finally finished one ball.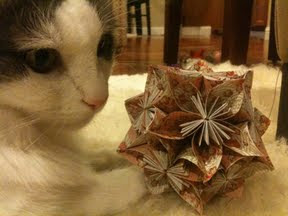 Mommy:
I quit. One is enough. Let's make cranes instead.